At Answer Midwest, our team is so much more than employees to us; they are the very heart of our organization. We're celebrating them both collectively and as individuals not just on Employee Appreciation Day, March 4, 2022, but also throughout the whole year. We know you'll enjoy meeting and learning about some of the individuals, like Customer Service and Billing Manager Susan H., who make the Answer Midwest Team thrive every single day.
Introducing: Susan H.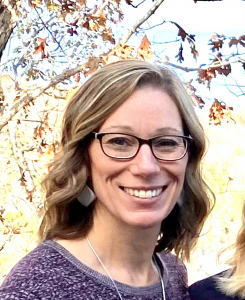 Susan, who has worked for Answer Midwest for 16 years, tells us that Tennesee is her favorite place to visit because it's green, lush, "warmer than here, and close to home." She dreams of going someplace tropical for a long holiday and would love to go paragliding over the treetops someday. As a matter of fact, she mentioned that looking at tropical pictures is one of her favorite ways to relax.
In her free time, she likes to watch Married at First Sight or the film You've Got Mail, and she enjoys listening to Christian music (and also funk). She gets her exercise in during aerobics classes or by working outside and loves watching animal videos for fun. Susan loves fried chicken and hopes to drive a racecar "like a Bahja race, but not as long."
Susan is an important part of our team, and we're fortunate to know her. Her unique experience, skills, and talents help create the positive culture at Answer Midwest that continues to attract more wonderful employees like her. We're so grateful for the work our team does to create an atmosphere of support and professionalism. We appreciate them every day and know that you do, too.
https://answermidwest.com/wp-content/uploads/2022/02/Screen-Shot-2022-02-28-at-2.05.38-PM.png
884
2378
aarco@arcoandassociates.com
https://answermidwest.com/wp-content/uploads/2019/11/ANSW-Identity-1.png
aarco@arcoandassociates.com
2022-02-28 14:06:31
2022-03-07 08:49:30
Meet the Answer Midwest Team: Susan H.